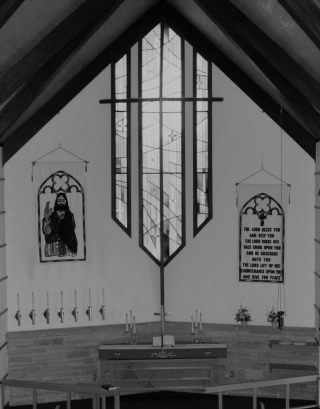 God's love, His forgiveness of our sins, and His gift of salvation is most clearly demonstrated in the Divine Service. In the Divine Service, God, through His undershepherds (pastors), distributes His gifts of Word and Sacrament to His people. At Pilgrim Evangelical Lutheran Church, God's people gather together for the Divine Service three times a week. These services follow the historic liturgy, published in the Lutheran Service Book (Concordia Publishing House, 2006). The historic liturgy and it's traditional practices have been passed down from the saints before us. It is nothing other than Scripture through and through, in fact, most of the liturgy is direct citations from The Holy Bible. We extend our warmest invitation to you and your family to join us:

Sundays at 8:00 a.m. - Divine Service
Sundays at 10:30 a.m. - Divine Service
Thursdays at 7:00 pm - Divine Service

Pilgrim is located at 462 Meadowbrook Drive, West Bend, WI 53090. (Click on our address to view our location on Google Maps.)
If you are unable to attend our services, you can to join us through the live stream of our 8:00 a.m. Sunday morning service. You can also view any of our prerecorded services on our YouTube Channel.
Watch a Previous Service Recording