"Go therefore and make disciples of all nations,
baptizing them in the name of the Father and of the Son and of the Holy Spirit,
teaching them to observe all that I have commanded you.
And behold, I am with you always, to the end of the age."
Matthew 28:19-20
---
Weekly Bible Studies, led by one of the Pastors:
Sundays at 9:15 a.m. in the New Fellowship Hall: Luther's Small Catechism
Sundays at 12:30 p.m. in the Old Fellowship Hall: St. Paul's Letter to the Galatians
Wednesdays at 6:30 p.m. in the New Fellowship Hall: The Lutheran Difference
Thursdays at 9:00 a.m. in the Old Fellowship Hall: currently on hold due to Covid-19 concerns

Every other Saturday, Pastor Fisher and Pastor Raffa lead a Bible Study together:
Men's Breakfast & Bible Study meets at 7:00 a.m. in the New Fellowship Hall
Once a month, a group gathers to read and discuss a non-fiction book from the Pastor's Library.
4th Tuesday of the month at 9:00 a.m. in the Old Fellowship Hall: currently on hold due to Covid-19 concerns

---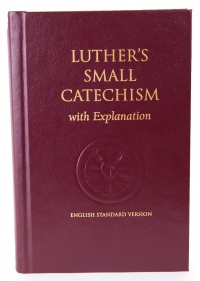 Luther's Small Catechism is the current topic of study on Sundays at 9:15 am in the New Fellowship Hall. While adults may think they were finished with this book on the date of their Confirmation, Martin Luther wrote this document for daily household use. The Small Catechism is written to be memorized. And not just by children. All Christians should know the basic texts of Christian doctrine. Luther led by example:

"But for myself I say this: I am also a doctor and preacher; yes, as learned and experienced as all the people" who think they have no need of the Catechism. "Yet I act as a child who is being taught the catechism. Every morning—and whenever I have time—I read and say, word for word, the Ten Commandments, the Creed, the Lord's Prayer, the Psalms, and such. I must still read and study them daily. Yet I cannot master the catechism as I wish. But I must remain a child and pupil of the catechism, and am glad to remain so."

Concordia: A Reader's Edition of the Book of Concord, Large Catechism Longer Preface: 7-8, p. 353. (CPH, 2005.)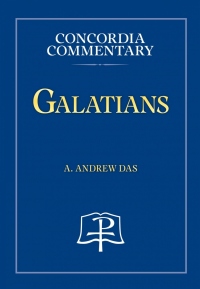 ---
St. Paul's Letter to the Galatians is a "fiercely passionate letter to the Galatians [that] offers a rare glimpse into the early history of the emerging Christ-believing movement. Paul is seething with righteous indignation over the events at Galatia even as he conveys his hope that the Galatians might be coaxed back to the true Gospel. The Galatians' young faith was grappling with issues that would prove to be a watershed. Do gentile Christians need to adopt Moses' Law and be circumcised as Jews in order to worship the God of the Jewish Savior? Or does Baptism incorporate every manner of person—without distinction—into Christ? Does faith alone suffice for salvation? Across the divide of two thousand years of time and cultural space, the letter to the Galatians is an authoritative witness to the catholic Gospel of salvation by grace alone, for all people alike" (description from cph.org). The Galatians Bible Study is offered twice each week in the Old Fellowship Hall: Sundays at 12:30 pm and Thursdays at 9:00 am.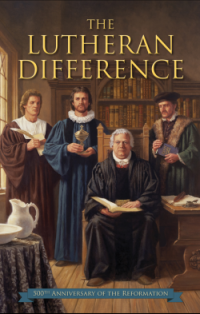 ---
The Lutheran Difference Bible Study provides a deeper understanding of Lutheran confession and doctrine. This study identifies how Lutherans differ from other Christians and shows from the Bible why Lutherans differ. Such information will prepare Lutherans to share their faith clearly; it will help non-Lutherans understand the Lutheran difference. This study uses the book, The Lutheran Difference: An Explanation & Comparison of Christian Beliefs (CPH, 2014). This study is currently held on Wednesdays at 6:30 pm in the New Fellowship Hall.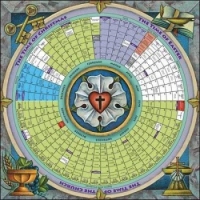 ---
Men's Breakfast & Bible Study welcomes everyone to join in this relaxed and joyial group for good company, good breakfast, and a great conversational study of the Bible. Each man typically brings a breakfast food to share, however, this is not required. The Bible Study follows that week's appointed readings from 3-Year Lectionary Series. This group meets every other Saturday in the New Fellowship Hall. Breakfast is scheduled to begin at 7:00 am, however, many of the men arrive as early as 6:00 am to enjoy more conversation and companionship. The Bible Study begins at 7:30 am.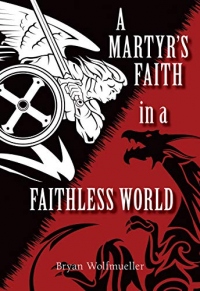 ---
A Maryr's Faith in a Faithless World by Rev. Bryan Wolfmueller, "serves as a starting point for those looking to start reading theological works and deepen their understanding of Lutheran theology. Short, poignant chapters show the practical side of Lutheran theology and extol the doctrine of the catechism and the Lutheran Church as true, good, and beautiful. Ultimately, readers will come away with a desire for more theology and a renewed confidence and comfort in God's Word. The budding theologian, the newly catechized, the curious college student, and the inquiring visitor all will be at home in this book. A Martyr's Faith in a Faithless World serves as a great next step for those who have just finished adult confirmation classes and are looking to continue growing in their understanding of Lutheran theology." (Concordia Publishing House, 2019).