"All Scripture is breathed out by God and profitable
for teaching, for reproof, for correction, and for training in righteousness,
that the man of God may be competent, equipped for every good work."
2 Timothy 3:16-17
---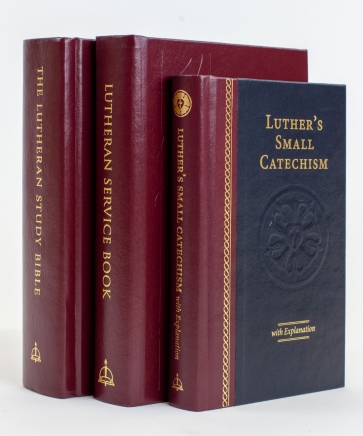 In the preface of his Small Catechism, Martin Luther explains the consequences of inadequate Christian Education:

"The deplorable, miserable conditions which I recently observed when visiting the parishes have constrained and pressed me to put this Catechism of Christian doctrine into this brief, plain, and simple form. How pitiable, so help me God,were the things I saw: the common man, especially in the villages, knows practically nothing of Christian doctrine, and many of the pastors are almost entirely incompetent and unable to teach. Yet all the people are supposed to be Christians, have been baptized, and receive the Holy Sacrament even though they do not know the Our Father, the Creed, or the Ten Commandments and live like poor animals of the barnyard and pigpen. What these people have mastered, however, is the fine art of tearing all Christian liberty to shreds."

With this history lesson in mind, we exhort all people to a lifelong pursuit of Christian Education. There is no graduation; we all must continue in our education... reading, praying, studying, singing, learning, worshiping... of the Word. We therefore offer multiple educational opportunities in addition to the Divine Services held on Thursday and Sunday. To learn more, click on the buttons below.
Adult Bible Study
Adult Catechesis
Sunday School
Youth Catechesis
Vacation Bible School