"For God so loved the world, that he gave his only Son, that whoever believes in him should not perish but have eternal life."- John 3:16
_________________________________________________________________
Welcome and blessings to you through our Lord Jesus Christ!
In case you are not familiar with our church, Pilgrim Evangelical Lutheran Church is located at 462 Meadowbrook Dr, West Bend, WI. This is just off West Washington Street (HWY 33) on the north side of West Bend, WI.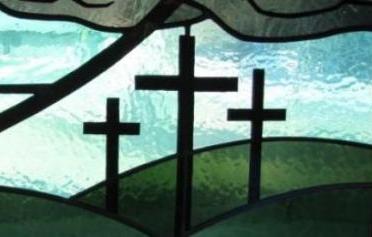 We are associated the Lutheran Church- Missouri Synod. As a result, we demonstrate a strong faith connection to Lutheran doctrine. As part of this doctrine, we preach the Bible to be the inerrant word of God and the source of our salvation. Through its contents, we learn about the marvelous gift of salvation and forgiveness that God has offered to all people through His own son's death and resurrection.

In terms of our worship style, we highly value the traditional approach to worship. All our services are structured around the Lutheran Service Book (LSB). For worship, we tend to use the Divine Service Settings. However, we do use some of the other services, including Matins and Vespers, on occasion. In addition to the traditional worship style that our church offers, our members receive the Sacrament of the Altar on a weekly basis. We do ask that our guest speaks to a pastor before joining us for Lord's supper.
In case you are interested in joining us for worship, our weekly scheduled services are listed below.
Worship Services:
Thursday Night- 7:00 pm
Sunday Morning - 8:00 am & 10:30 am
To learn more about Pilgrim's faith statement, pastors, or church history, please click on any the following links below.