"For God so loved the world, that He gave his only Son,
that whoever believes in Him should not perish but have eternal life."
John 3:16
---
Welcome and blessings to you through our Lord Jesus Christ! Welcome to the online home of
Pilgrim Evangelical Lutheran Church of the Unaltered Augsburg Confession.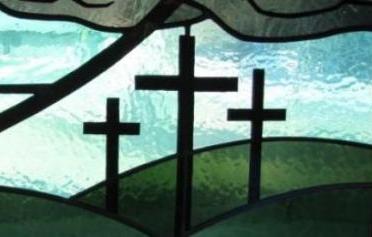 Pilgrim ia a member congregation of The Lutheran Church - Missouri Synod in the South Wisconsin District. Our congregation's doctrine and practice declare unreserved allegiance to the Scriptures (all the canonical books of the Old and New Testaments of The Holy Bible) and to the Lutheran Confessions.

Pilgrim Lutheran Church accepts the Scriptures as the inspired and inerrant Word of God and the only rule of faith and life. Through Scripture, we learn about the marvelous gift of salvation and forgiveness that God has offered to all people through His own son's death and resurrection.

Pilgrim Lutheran Church accepts the Lutheran Confessions, articulated in the Symbolical Books of the Evangelical Lutheran Church, as found in the Book of Concord of the year 1580, are a true exposition of Holy Scripture. These Symbolic Books are the three Ecumenical Creeds (Apostles, Nicene, Athanasian), The Unaltered Augsburg Confession, The Apology (defense) of the Augsburg Confession, The Smalcald Articles, the Treatise on the Power and Primacy of the Pope, The Small Catechism of Dr. Martin Luther, The Large Catechism of Dr. Martin Luther, and The Formula of Concord.

God's love, His forgiveness of our sins, and His gift of salvation is most clearly demonstrated in the Divine Service. In the Divine Service, God, through His undershepherds (pastors), distributes His gifts of Word and Sacrament to His people. At Pilgrim Lutheran Church, God's people gather together for the Divine Service three times a week. These services follow the historic liturgy, published in th Lutheran Service Book (Concorida Publishing House, 2006). The historic liturgy and it's traditional practices have been passed down from the saints before us. It is nothing other than Scripture through and through, in fact, most of the liturgy is direct citations from The Holy Bible. We extend our warmest invitation to you and your family to join us:

Sundays at 8:00 a.m. - Divine Service
Sundays at 9:15 a.m. - Adult Bible Study
Sundays at 9:15 a.m. - Sunday School (currently on summer break)
Sundays at 10:30 a.m. - Divine Service
Sundays at 12:30 p.m. - Bible Study
Wednesdays at 6:30 p.m. - Bible Study
Thursdays at 9:00 a.m. - Bible Study (currently on summer break)
Thursdays at 7:00 pm - Divine Service

To learn more about Pilgrim's confession, pastors, and church history, click on the links below.